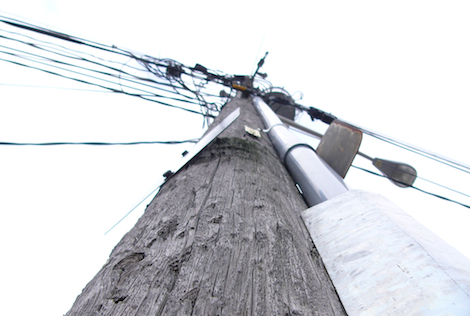 Timmins Mayor Steven Black and other Northeastern Ontario Mayors welcomed today's Ontario government announcement that it will make the Northern Industrial Electricity Rate (NIER) program permanent in the upcoming provincial budget.
"I believe making the NIER program permanent will be a great boon to the Northern Ontario economy," Mayor Black said. "It will help our mining companies and our forest product industries be more cost effective and competitive."
The NIER program assists qualifying Northern Ontario large industrial electricity consumers by allowing them a rebate of two cents per kilowatt hour with individual rebates up to $20 million per year per company.
The Ontario government introduced the program in 2010 and has now committed to ongoing program funding beyond March 2016 with continued support of up to $120 million per year.
"For industries that continue to face high energy costs, the NIER program helps to lower these costs while maintaining global competitiveness and helping to sustain local jobs," says Mayor Alan Spacek of Kapuskasing and President of the Federation of Northern Ontario Mayors (FONOM).
In making the announcement this morning in Thunder Bay, Michael Gravelle, the Minister of Northern Development and Mines and Bill Mauro the Minister of Natural Resources and Forestry both emphasized its importance to the Northern Ontario economy
"Our government is committing to an ongoing Northern Industrial Electricity Rate support program, as part of our work to help build up the north," said Minister Gravelle. "This vital program will help Northern Ontario's largest industrial electricity consumers reduce their electricity costs and sustain jobs to help continue to position Northern Ontario as a competitive place to do business."
"This is an important step forward and very good news for Northern Ontario," said Minister Mauro. "This ongoing support will help to facilitate growth and development in the forestry sector. "
Industry representatives from both the mining and forest products industry also echoed their support for the government's announcement.
"The NIER program addresses a major challenge of operating our mines in Northern Ontario, reduces our costs of electricity by roughly 20 per cent, helps sustain 5,000 jobs in the region and encourages investments like Goldcorp's recently acquired Borden Gold Project near Chapleau Ontario," said Chris Woodall, Senior Vice President of Goldcorp Canada.
"Today's announcement is extremely positive and supports a long-term view of our Ontario operations," said Richard Garneau, President and CEO, Resolute Forest Products
Currently, there are 16 Northern Ontario industrial companies representing 23 facilities participating in the program.
On average, industrial electricity prices may be reduced by up to 25 per cent through the program.
To date, the Northern Industrial Electricity Rate Program has disbursed more than $546 million.