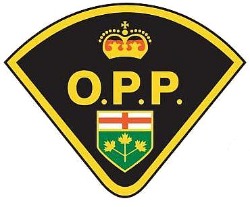 NEWS RELEASE
ONTARIO PROVINCIAL POLICE
*************************
COCHRANE - During the evening hours of July 20, 2014 members of the Cochrane Ontario Provincial Police (OPP) responded to a report of two males who were seriously injured during an Off Road Vehicle collision in the Silver Queen Lake area in Cochrane, Ontario.
Both males were transported to hospital by ambulance with non-life threatening injuries.
A portion of Silver Queen Lake Road was closed to vehicle traffic while the OPP Technical Traffic Collision Investigators (TTCI) and a Scenes of Crime Officer (SOCO) conducted an investigation into the cause of the collision.
Alcohol is believed to have been a factor in the collision.
Charges are pending further police investigation
The OPP is asking for anyone with relevant information or who may have been in the Silver Queen Lake Road area during this time, to call the Cochrane OPP at 1-888-310-1122 or 1-705-272-4391.
Should you wish to remain anonymous, you may call Crime Stoppers at 1-800-222-8477 (TIPS), where you may be eligible to receive a cash reward of up to $2,000.
"This summer use common sense and put safety first by driving responsibly and wearing all prescribed safety equipment", said James Bay Detachments Commander Inspector Mike Demeules.
*************************