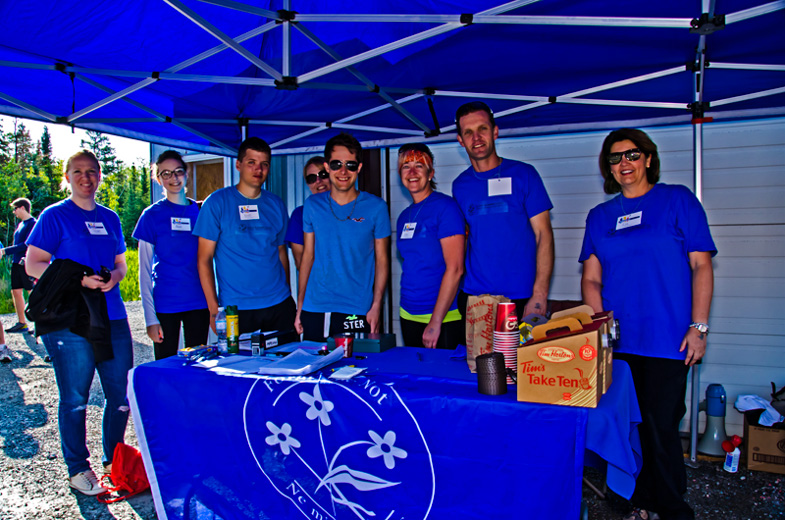 According to the Alzheimer's Society of Canada, Alzheimer's disease is a fatal, progressive and degenerative disease that destroys brain cells.

It is the most common form of dementia, accounting for 64 percent of all dementias in Canada.

A 2012 study done by the Alzheimer's Society of Canada showed that 747,000 Canadians were living with cognitive impairment, including dementia.

That's approximately 15 percent of Canadians 65 and older.

With the total costs related to dementia and Alzheimer's, including both medical and indirect costs reaching $33 Billion each year, the Alzheimer's Society of Canada is working to find a cure and to ease the lives of those currently afflicted with the disease.

One of the more active ways that the Alzheimer's Society makes use of its fundraisers and volunteers to bring awareness to the disease and fund the much needed services they provide is through events like Mud Factor.

The 2014 edition of Mud Factor ran this Saturday, July 19, 2014 from 8 a.m. to 3 p.m. at the Porcupine Ski Runners facility on Hwy. 101 between Timmins and South Porcupine.

The 5km adventure race is not a competitive event, but instead focuses on camaraderie of over 120 team and individual participants as they struggle through the numerous obstacles to raise funds and bring awareness to the important work being done by the Alzheimer Society of Timmins-Porcupine District.
Pictured: Michael Joseph leads a team of volunteers to organize and host this year's Mud Factor race at the Porcupine Ski Runners facility in Timmins. Proceeds from the event are to support the Alzheimer Society Timmins-Porcupine District.