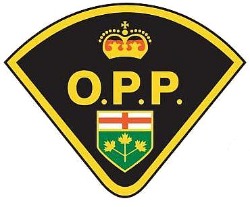 NEWS RELEASE
ONTARIO PROVINCIAL POLICE
*************************
KIRKLAND LAKE – Members of the Kirkland Lake Ontario Provincial Police (OPP) have charged a man and woman each with Possession of a Controlled Substance for the Purpose of Trafficking.
The charges stem from an unrelated incident at Crystal Beach in Gauthier Township.
The subsequent investigation culminated with the seizure of cocaine and drug paraphernalia.
Both accused were arrested at the scene which occurred at approximately 4 p.m. on July 22, 2014.
The estimated street value of the drug seized is approximately $3,200.
Charged are Alain NOEL age 41 and Jessica NAULT age 28 both of Lasarre, Quebec.
Both are scheduled to appear at the Ontario Court of Justice in Kirkland Lake on September 25, 2014.
*************************