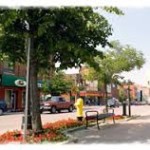 On Sunday June 1, Hydro One will be starting a project that has been years in the waiting. All eight Hydro Vaults, in the downtown area will be replaced throughout eight selected Sundays from June 1 to Oct. This Hydro One project will work with the BIA and the City of Timmins in replacing the vaults and reformatting the power grids in the downtown area. Power will be off in the downtown on Sunday June 1 date from 8am to 6pm.
The BIA has been working with its members to prepare for the interruption and to notify the public.
Although this is a hardship, for some members and it's inconvenient for all, the anticipation of a more secure power system is welcomed. The scope of the outage from restaurants, opened business on Sunday, radio stations, and florist fridges is on a larger scale than closed business in the area. There are precautions all those including residents, of the downtown area should take to prepare for the outage.
The city will be taking advantage of the opened vaults and will be doing their own work on projects that they have anticipated doing while the vaults are opened. Issues such as power to street lights and traffic lights will be addressed.
Hydro One cannot make official comments on the project until after the election. However the BIA is thrilled this project with a price tag in the millions is being started and completed this summer.
This is the start of are habilitation of the downtown area at its core services. The project acknowledged in the BIA strategic plan, has been addressed by the BIA and its partners at TEDC and the Chamber as a need for economic growth and retention of current business.
The post Downtown Hydro Vaults to Be Replaced appeared first on Timmins Today.