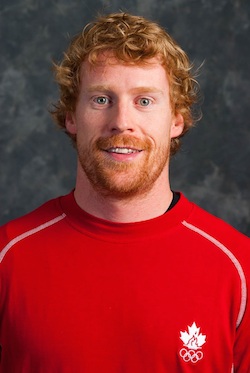 NEWS RELEASE
TOURISM NORTHERN ONTARIO
*************************
Winters in Northern Ontario see multitudes of residents fleeing to warmer locales, posing challenges to the tourism industry.
On November 19-21, 2014, Tourism Northern Ontario and Nature and Outdoors Tourism (NOTO) will host the first annual Northern Ontario Tourism Summit aimed at helping the tourism industry in the North to prosper even in those months when attracting visitors can feel like an Olympic feat.
And it has engaged the services of an Olympian to help them do just that: 2010 Olympic skeleton gold medallist and host of "The Amazing Race, Canada" Jon Montgomery, who will be the keynote presenter at the Summit gala.
Well known for both his wit and determination, Montgomery is sure to liven up the frigid north.
Becoming the host of The Amazing Race Canada has offered him an individual perspective on the beauty and natural wonder available to experience across Canada, an indispensable outlook for the tourism industry.
Montgomery will be joined by an impressive list of other speakers and workshop presenters including Barb Ferrell, founder of Ferrell & Partners Marketing Inc. and Judy Rogers, president of Research Resolutions & Consulting Ltd.
Over the three days, Summit participants will take part in a tradeshow highlighting northern tourism organizations and businesses, numerous practical workshops and information sessions.
The Northern Ontario Tourism Summit complements the counterpart provincial event taking place on November 12-13, 2014 at Blue Mountain Resort in Blue Mountains, Ontario.
"We are bringing in the best," said David MacLachlan, executive director for Tourism Northern Ontario. "With sessions of interest to our broader industry we are confident the Northern Ontario Tourism Summit will resonate with tourism operators."
For more information about the Northern Ontario Tourism Summit, email info@toursimnorthernontario.com, or go to http://tourismnorthernontario.com/NOTourismSummit.
*************************