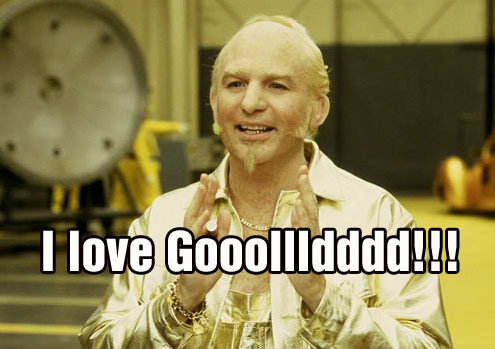 NEWS RELEASE
ST. ANDREW GOLDFIELDS LTD.

*************************
TORONTO - St Andrew Goldfields Ltd. (TSX-SAS) (OTCQX-STADF), ("SAS" or the "Company") is pleased to report its second quarter ("Q2 2015") production for 2015 of 23,533 ounces of gold.
"We are pleased with the results of Q2, which have put us on pace to reach the higher end of our 2015 production guidance of 85,000 – 95,000 ounces. The second quarter had its challenges and I would like to commend the team for meeting those and attaining our production objectives," said Duncan Middlemiss, President and Chief Executive Officer of SAS.
"Q2 2015 throughputs from the Holt and Holloway Mines were in line with previous quarter in terms of tonnes processed. We look forward to achieving the high end of our guidance of 85,000 – 95,000 ounces of gold from Holt and Holloway in 2015, and advancing the Taylor Project into commercial production by the fourth quarter of this year."
Q2 & H1 2015 Production Results
Tonnes
Milled

Head Grade

(g/t Au)

Average Mill
Recovery Rate

Gold Produced
(ounces)

Holt

106,026

4.91

95.4%

15,951

Holloway

49,856

5.15

91.9%

7,582

Q2 2015 Production

155,882

4.98

94.2%

23,533

H1 2015 Production

310,265

5.03

94.2%

47,260
Holt Mine ("Holt")
Holt produced 15,951 ounces of gold from Zone 4 on the 925m Level and 1075m Level mining areas (75%) and from Zone 6 on the 775m Level (25%).
Head grades were in line with expectations.
The average throughput for the quarter was similar to Q1 2015. Mill recoveries were at their expected level of 95%.
Holloway Mine ("Holloway")
Holloway produced 7,582 ounces of gold from the Smoke Deep Zone (80%) and the Blacktop Zone (20%).
The head grade during the quarter was slightly lower than Q1 2015, however the mill recovery rate of approximately 92% was in line with expectations.
Grade control initiatives at the Blacktop zone have been successful throughout the quarter and are a major contributing factor to the continuing positive results at Holloway.
Based upon current mine exploration success, the production at Holloway is expected to continue well into 2016.
Advanced Exploration Program - Taylor ("Taylor Project")
During the quarter, underground development activities continued at the Taylor Project.
A total of 978 metres of lateral development and 92 metres of vertical development were completed during Q2 2015.
Also in Q2 2015, 3,800 tonnes at 5.38g/t Au were processed from a new ore sill on the 390m Sublevel mining area.
The mill recovery was 95.7% resulting in 628 ounces of gold being recovered.
The grade and the mill recovery rate were in line with expectations.
The Company's focus is to continue the ramp development to access the 1004 lens; to develop a second egress for emergency purposes and to bring the project into commercial production by the end of 2015.
All permitting requirements, including the mine production closure plan, are currently underway.
2015 Second Quarter Earnings Call
The Company will release its Q2 2015 financial results after market on Wednesday, August 12, 2015.
The Company invites you to participate in the upcoming conference call to discuss its second quarter financial and operating results for 2015.
The conference call will take place on Thursday August 13, 2015 at 10:00 AM EST.
Participants may join the call via webcast at www.sasgoldmines.com or call in toll free at 1-866-212-4491. A playback of the conference call will be available via the website and will be posted within 24 hours of the call.
Qualified Person
Production at the Holt and Holloway mines, processing at the Holt Mill, and mine development and evaluation activities at the Taylor Project are being conducted under the supervision of Marc-Andre Pelletier, P. Eng., the Company's Vice President and General Manager of Operations.
Mr. Pelletier is a qualified person as defined by National Instrument 43-101, and has reviewed and approved this news release.
About SAS
SAS (operating as "SAS Goldmines"), is a gold mining and exploration company with an extensive land package in the Timmins mining district, north-eastern Ontario, which lies within the Abitibi greenstone belt, the most important host of historical gold production in Canada.
SAS owns and operates the Holt and Holloway mines.
The Company is also advancing the Taylor Project and is conducting an aggressive exploration program across 120km of land straddling the Porcupine-Destor Fault Zone.
*************************