Timmins is an incredible destination for anyone who loves to experience nature while walking, hiking, or cycling.
Visit old town Timmins, follow the forested trails to neighbouring communities, explore ancient glacier rocks and incredible waterfalls, or stop for a swim and a picnic at a local lake. The trails around Timmins are perfect for people of all abilities and interests.
Access Beautiful Conservation Areas Through Timmins' Interconnected Trail System
The trail system in and around Timmins connects a number of parks, conservation areas, and communities.
"There are 55 kilometers of recreational biking and hiking trails in Timmins that extend from one end of the city to the other. These trails make it possible to walk or ride all the way to Hersey Lake Conservation Area in the northeast, Porcupine Lake in the east, and along the Mattagami River to the west," explains Lacey Rigg, Coordinator of Meetings, Conventions, and Sports Tourism for Tourism Timmins.
The trail system, which is maintained by the Mattagami Region Conservation Authority, features hard-packed rock trails that are great for walking, hiking, and cycling. There are a number of rest areas and interpretive signs along the way as well as beautiful scenic overlooks.
Visitors can access the system in the city and walk or ride for hours if they choose. Pack a picnic and a towel for a day out at Hersey Lake on a hot summer day or stroll around Gilles Lake Promenade on the edge of the city.
Most of Timmins' recreational trails are rated easy to easy-moderate in difficulty and vary in length. Keep in mind that motorized vehicles like ATVs and dirt bikes are not permitted on the trails and dogs must be leashed at all times.
Ancient Rocks and Waterfalls a Short Drive from Timmins
Not only can visitors take advantage of Timmins' own recreational trail system, but there are a number of hiking and biking opportunities in the neighbouring areas. Ivanhoe Lake Provincial Park and Kettle Lakes Provincial Park are both close to Timmins and each has its own trail system.
While exploring, take a short detour to see a glacial deposit from the last ice age called Archie's Rock, which is located 40 kilometers southwest of Timmins. An easy 1 kilometer trail leads from the road to the rock formation.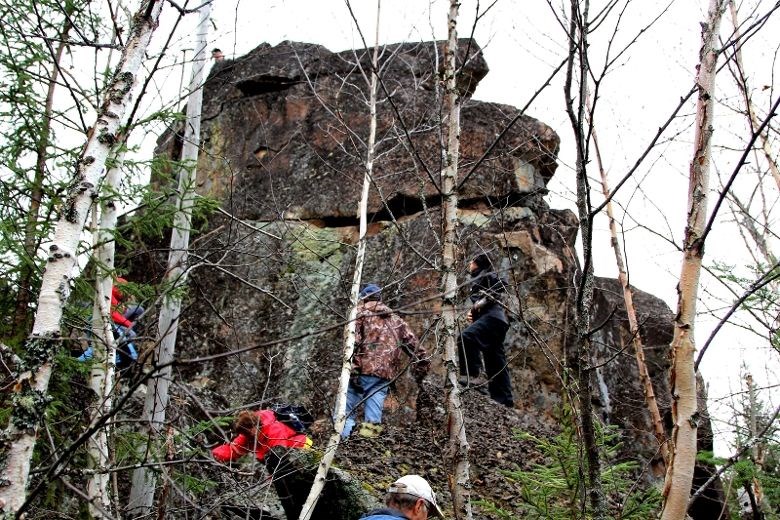 Another popular trail close to Timmins is Grassy River/High Falls south of the city. This trail offers incredible views of rapids and waterfalls. The entire trail is 12 kilometers one way, but you can access the higher falls and lower falls sections of the trails separately.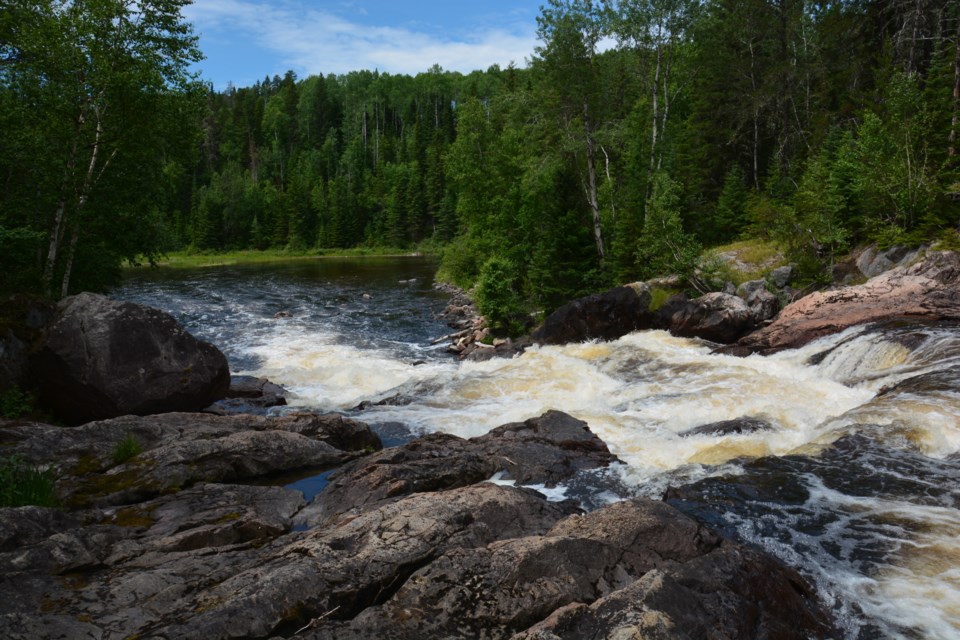 Beautiful Outdoor Adventures
For visitors who enjoy a relaxing stroll or ride on hard-packed paths or those who love a bit more of a challenge, Timmins has it all. Access the local recreational trails easily from anywhere in the city or take a short drive to find an outdoor adventure.
Download Tourism Timmins Guide for a handy list of trails in the area.
For more information about exploring Timmins, visit Tourism Timmins online or in person at their Visitor Welcome Centre, which is located at 325 2nd Avenue, or call 1-800-387-8466.