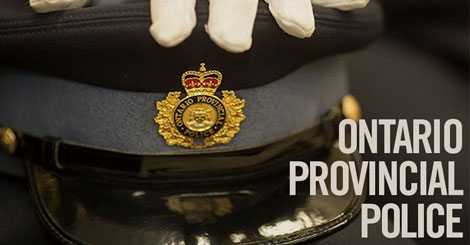 NEWS RELEASE
ONTARIO PROVINCIAL POLICE

*************************
SOUTH PORCUPINE – On March 27, 2015 at approximately 2:24 am, the Iroquois Falls Ontario Provincial Police (OPP) received information of an intoxicated male leaving a local drinking establishment in the Val Gagne area.
The caller provided the vehicle description and direction of travel.
The Iroquois Falls OPP patrolled the area and as a result of this investigation, Dave STARCEVIC, 39, of Timmins, Ontario, was charged with Fail or refuse to provide breath sample contrary to section 254(2) of the Criminal Code of Canada.
He is scheduled to appear at the Ontario Court of Justice in Timmins on May 5, 2015.
Anyone with information regarding impaired drivers is asked to call the OPP at 1-888-310-1122 or Crime Stoppers at 1-800-222-8477 (TIPS).
*************************