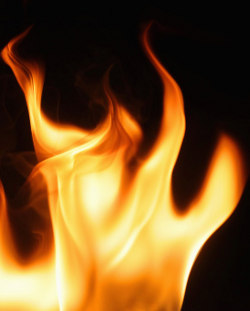 NEWS RELEASE
ONTARIO MINISTRY OF NATURAL RESOURCES AND FORESTRY
*************************
So far today, three new fires have been reported in the region. North Bay 7 is being held at 0.2 hectares and is located west of Highway 11 and north of the city.
Sudbury 38 is not under control at an estimated 20 hectares and is located southeast of Dunbar Lake and east of Halfway Lake Provincial Park.
Water bombers and fire crews are currently working on containing this fire.
Timmins 8 is now out at 0.1 hectares.
Currently there are 11 active fires in the region, 7 of which are being observed in the far north. Chapleau 3 is under control at 0.4 hectares. Sudbury 33, Sudbury 36 and Sudbury 37 are all out.
The forest fire hazard for today ranges from low to extreme.
Most of the south and central areas of the region are seeing a high to extreme hazard.
The area of most concern is the Sault Ste. Marie to Greater Sudbury area, which is experiencing an extreme hazard.
Out Of Province
Rotation continues in the support of firefighting efforts in western Canada. Personnel have returned to Ontario as they have reached the end of their deployment schedule. They include overhead staff, FireRangers and an Incident Management Team.
Additional resources are being sent from Ontario to British Columbia today including FireRanger crews and overhead staff such as helicopter base managers, safety officers, cost unit leaders and agency representatives.
Currently there are 183 fire management personnel from Ontario in the following locations - Alberta (64), British Columbia (27), Manitoba – Canadian Interagency Forest Fire Centre (3), Saskatchewan (68) and Parks Canada (21).
Ontario is also providing equipment including fire hose, sprinkler kits, pumps and chainsaws to Alberta, British Columbia, Parks Canada and Saskatchewan.
The Aviation, Forest Fire and Emergency Services program is reminding people that they are responsible for safe outdoor fire management and must follow guidelines set out in the Forest Fires Prevention Act of Ontario including no day burning of brush or grass fires.
Campfires are to be tended at all times and put out before leaving.
For further tips on how to be FireSmart, visit: ontario.ca/firesmart.
For more information about the current fire situation and the active fires map: ontario.ca/forestfire.
Report forest fires by calling 310-FIRE (3473).
*************************