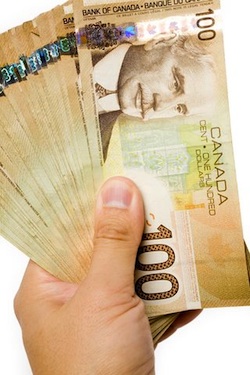 NEWS RELEASE
MINISTRY OF TRAINING, COLLEGES AND UNIVERSITIES

*************************
Ontario Investing in Aboriginal Postsecondary Education and Training
Ontario is supporting key initiatives that will help more First Nation, Métis, and Inuit learners access high quality postsecondary education and training opportunities.
Today, Minister Moridi was at Six Nations Polytechnic in Ohsweken, where he announced stable funding for Aboriginal postsecondary education totalling $97 million over the next three years.
This investment includes an additional $5 million to support the sustainability of Ontario's nine Aboriginal-owned and operated learning institutes located throughout the province.
Aboriginal institutes provide opportunities for students to start and complete postsecondary education credentials in a culturally appropriate and safe learning environment close to home.
The funding is one of a number of actions Ontario is taking to enhance postsecondary education for Aboriginal learners across the province including:
Investing in the talent and skills of First Nation, Métis, and Inuit learners is part of the government's economic plan to build Ontario up.
The four-part plan includes investing in people's talent and skills, making the largest investment in public infrastructure in the province's history, creating a dynamic and innovative environment where business thrives, and building a secure retirement savings plan.
"All Ontarians — including First Nation, Métis and Inuit learners — deserve equal access to high quality postsecondary education and skills training programs that will help them get good jobs. Aboriginal institutes are an important component of the postsecondary education and training sector in Ontario and our increased investments and the development of a policy that better establishes their role in the broader sector will create learning environments for students that are anchored in the diverse cultural and linguistic traditions of Aboriginal communities," said Reza Moridi, Minister of Training Colleges and Universities.
"The Truth and Reconciliation Commission taught us how much more we can achieve when we commit to working in partnership with Aboriginal communities. That is especially true when it comes to education, which plays a central role in reconciliation between our peoples. This investment in Aboriginal institutes will provide the opportunity for more Aboriginal learners to pursue high quality postsecondary and training opportunities," said David Zimmer, Minister of Aboriginal Affairs.
QUICK FACTS
Achieving Results through Partnership highlights a number of successful programs that are giving Aboriginal learners relevant education and skills training opportunities.
Ontario provides $1.5 million in annual funding through the Aboriginal Student Bursary Fund to help Aboriginal learners with financial needs participate in postsecondary education and training.
Ontario is investing $1.5 million in 2015-16 to support Indspire's Building Brighter Futures Bursaries, Scholarships and Awards program.
Nine Aboriginal institutes in Ontario work in partnership with colleges and universities to offer recognized degrees, diplomas and certificates.
In 2013-14, about 16,036 Aboriginal learners attended college and university in Ontario, an increase of about nine per cent since 2009-10.
ADDITIONAL RESOURCES
*************************