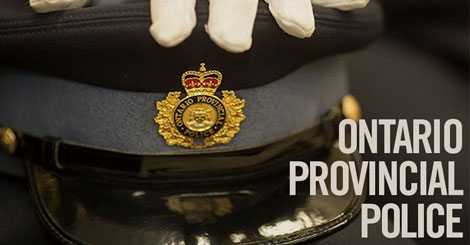 NEWS RELEASE
ONTARIO PROVINCIAL POLICE

*************************
KIRKLAND LAKE - The Kirkland Lake Detachment of the Ontario Provincial Police would like to remind motorists, boaters and all-terrain vehicle enthusiasts to drive with care, caution and the consideration required to get to your destination safely.
Every Operator has a responsibility to direct their attention to driving safely.
Drivers need to remember that the true danger to public safety lies in the distraction, not the device.
Distracted driving refers to any and all forms of distracted or inattentive driving and include adjusting a vehicle's entertainment, GPS or stereo unit, drinking and eating, using a handheld device, self-grooming or tending to children in the backseat.
Collision fatalities in which driver inattention was a factor have surpassed alcohol related fatalities since distracted driving laws came into effect in 2009.
This Canada Day, celebrate the correct way, pay attention to what you are doing, slow down, don't be in a hurry to get to your destination, don't drink and drive.
Refrain from aggressive driving behaviours such as speeding, following to close, unsafe lane changes and road rage.
Police are asking all motorists when it is safe to do so, report bad driving to your nearest police agency immediately.
Do not hesitate to call 9-1-1, lives are depending on it.

*************************