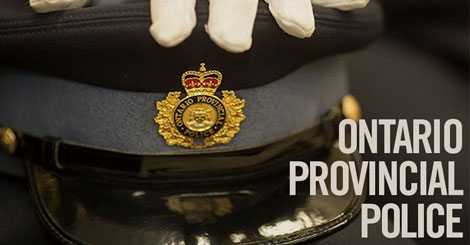 NEWS RELEASES
ONTARIO PROVINCIAL POLICE

*************************
CITY OF TEMISKAMING SHORES - The Ontario Provincial Police (OPP) Temiskaming detachment, under the direction of Acting Detective Inspector Mark Zulinski of the OPP Criminal Investigation Branch (CIB), is investigating found human remains near Lady Evelyn Lake in Medina Township following a call received on May 25, 2015 shortly before 6 p.m.
At this time, the Temiskaming Crime Unit, the Emergency Response Team (ERT), the Underwater Search and Recovery Unit (USRU), the Forensic Identification Unit (FIS), and Office of the Chief Coroner are assisting with this ongoing investigation.
The remains were sent to the North East Region Forensic Pathology Unit for examination and have been positively identified as Daniel Robert TRASK of Kitchener Ontario who had been reported missing in November of 2011.
At the time of his disappearance, he was 28 years old.
The OPP will provide further information as it becomes available.
*************************