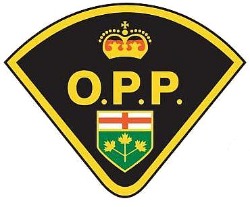 NEWS RELEASE
ONTARIO PROVINCIAL POLICE
*************************
KIRKLAND LAKE – Members of the Kirkland Lake Ontario Provincial Police (OPP) have charged a local man with assault.
The charge stems from an incident at a licensed establishment located on Government Road in Kirkland Lake.
The subsequent investigation led to the arrest of the accused.
The incident occurred at approximately 10:45 p.m. on July 22, 2014.
Charged is Blair LANDRY-SIMPSON age 20 of Kirkland Lake.
He is scheduled to appear at the Ontario Court of Justice in Kirkland Lake on August 28, 2014.
*************************