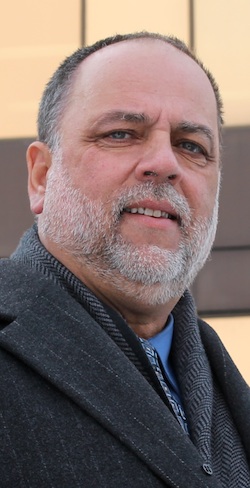 NEWS RELEASE
TIMMINS-JAMES BAY MPP GILLES BISSON
*************************
Today in question period, Timmins-James Bay MPP Gilles Bisson appealed to the government to help one of his constituents travel for urgent medical care.
"I have a constituent, Mr. Richard Gauthier, who lives in Timmins who suffers from chronic obstructive pulmonary disease, but the only drug that he is able to take in order to give him quality of life and keep him outside of the hospital is Xolair," explained Bisson.
While the cost of the drug has been approved for coverage under the Trillium Drug Program, the Ministry of Health and Long-Term Care has denied Mr. Gauthier access to the Northern Health Travel Grant to help cover the expenses involved with travelling to Toronto.
"The issue is that [Xolair] can only be administered in these particular clinics that are not actually approved clinics by the province of Ontario. There is no such clinic available in Timmins; it's only in Toronto," explained Bisson. "I look forward to a resolution to this so that he can actually have his travel grants paid, because otherwise we would have to pay to keep this gentleman in a hospital at a much higher cost than the actual treatment would cost."
Bisson called on Minister Hoskins to help, asking, "Are you prepared to review this case in order to approve the travel grants for his treatment that he was not able to get in the city of Timmins?"
*************************