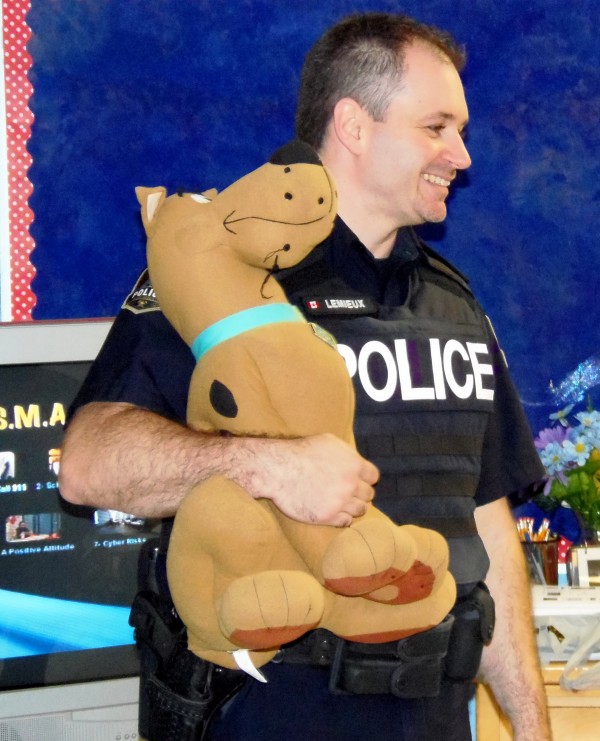 NEWS RELEASE
TIMMINS POLICE SERVICE
***************************
The Timmins Police Service wishes luck to Constable Rick Lemieux, heading to Lake Geneva, WI Sunday for the annual D.A.R.E. officers conference.
The conference will take place July 28-29 in Lake Geneva and will feature Cst. Lemieux as the keynote speaker.
Cst. Lemieux will be speaking to fellow D.A.R.E. officers about his experiences teaching the D.A.R.E. program in Timmins and providing various tips and insight.
Known simply as "Constable Rick" to his D.A.R.E. students, Cst. Lemieux has been teaching the program in local schools for a number of years and has seen countless students graduate.
"Even when they get to high school and college or university, some students will still contact me to let me know how they're doing, or to thank me for the program," he said. "They do tell me that their D.A.R.E. education has helped them to become responsible adults."
Constable Rick will be updating the public from his Twitter account throughout the conference.
You can follow him at @constablerick1.
Please join the Timmins Police Service in extending thanks and congratulations to Cst. Lemieux on his accomplishments, including his keynote speaker position at this international event.
***************************
(PHOTO courtesy of Timmins Police website)