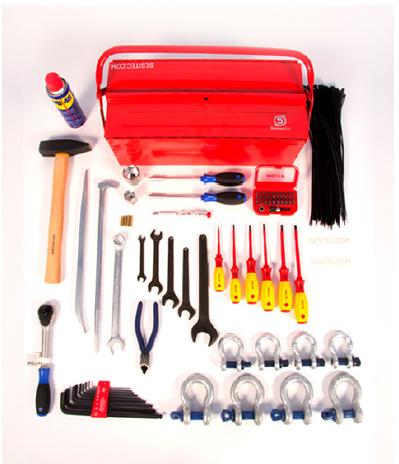 Thieves broke into the Timmins Wake Park overnight and stole specialized tools and equipment, says Johny Bonney, co-owner of the park.
The tools were in a bright red toolbox and are specifc to the equipment used at the wake park.
"That's a little bit annoying, but at the same time it's easily identifiable," said Bonney.
Instead of using a boat, the park employs a straight-line electric cableski system which pulls the rider across the lake.
"It's really unfortunate because we use those tools on a daily basis, so we are kind of left hanging," said Bonney.
The storage shed was entered sometime between 8:30 p.m. Saturday when the site was closed and 6:00 a.m. Sunday when police were called.
In addition to the toolbox, a baseball glove, helmet and first aid kit were also removed from the storage shed.
The helmet was black with red lining and covered in stickers.
Bonney said police found a pocket knife left at the site and some cables were cut on the dock.
"It could have been a lot worse, but they didn't do any damage to the system itself," he said.
Photo courtesy Timmins Wake Park Twitter account.