Nearly a year after the ImpAct Climate Project began, Canadore College's sustainable development team is calling their findings from a grow pod initiative a huge success.
In 2022, Colleges and Institutes Canada (CICan) chose Canadore to participate in the project along with 10 other schools across the country.
Jesse Russell, the North Bay college's sustainable development project leader, said the aim was to develop methods and practices that could help rural and Indigenous communities deal with food security. They'd also try to come up with solutions for diverting greenhouse gasses through the displacement of fossil fuels.
The result, Russell said, was a test run at growing vegetables and herbs in Canadore College's first "grow pod" — a solar-powered, tiny house-like structure that contains both hydroponic and soil-grown pallets.
"This is the way forward," Russell said.
"We have to find sustainable solutions to produce food closer to home and reduce the carbon footprint of transporting food rather than bringing something in from across the country or across the world with refrigerated trucks.
"There may be opportunities to [grow food] in your own backyard."
And although the official findings of the project won't be presented for a few more weeks, their endeavour is already bearing fruit — and plenty of vegetables.
The harvest of spinach, herbs, cucumbers and larger-than-average basil leaves has been plentiful enough to supply the campus' restaurant, 100 Elements, with all the greens they've needed, as well as helping stock the school's culinary program.
They've also grown strawberries and high-protein tomato varieties native to Central America.
"The taste of these is quite remarkable," Russell said. "There's no pesticides; everything's clean.
"Just think what it can do for the community… eliminating pesticides, having control of what's going into it."
Health outcomes are a major component of the project, as well, Russell said.
"If we can work to find solutions that will help [First Nations] have better nutrition, better health outcomes, and we can ensure that there's availability of these things… that's really the goal for us," Russell said.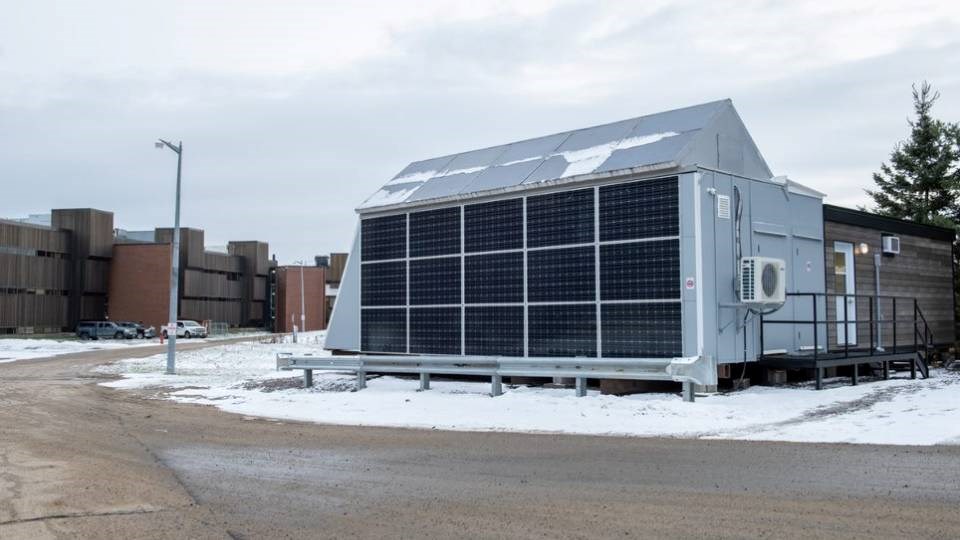 Recent reports have said that remote First Nations have higher risks of food insecurity than the country's urban centres. Higher prices for perishable items are also the norm for remote communities. This leads to a diet of more packaged, processed non-perishable foods.
A 2015 report by non-profit Food Secure Canada said that the average monthly grocery bill in Attawapiskat was $1,909 compared to $807 in Toronto. With the cost of groceries skyrocketing in recent years, those numbers are even more out of kilter.
And Russell said he saw firsthand after a visit to Moose Cree First Nation how people lack access to healthy foods and an affordable price, if they're available at all.
"One of the things that really stuck out to me was one day they had lemons come in from Toronto," Russell said. "They were just lemons from a grocery store, but [a colleague] said they were the freshest lemons she'd ever tasted."
"That's something you take for granted," he said. "There's people in our own backyard that don't have access… and it really puts things into perspective."​
​Laurie Sutherland, a community leader and entrepreneur in Moose Cree First Nation, said she was "anxious" to see the results of the Canadore project, hoping that hydroponics can play a major part in establishing food sovereignty for the First Nation.
"I get excited about the possibilities of different things," Sutherland said, adding it's not just as simple as planting seeds and watching them grow — there is an enormous educational component behind growing and what it can provide for community members.
A learning curve also looms ahead, if the grow pods are capable of producing produce and herbs not normally accessible in the North.
"You could grow basil, but how many people here use pesto?" Sutherland said. "If we can produce this beautiful, fresh basil, what are we going to do with it?"
Sutherland said the prospect of running cooking classes using the locally grown ingredients might be a good start.
"There's a huge potential," she said. "Not just how can we grow this? But then how do we implement that in our lives? And what are the health benefits?"
Sutherland added that access to fresh, healthy produce would certainly be beneficial from a health perspective, but also opens the door to new business opportunities.
"One of the other sides of growing our own produce is what do you do with it?" Sutherland said. "Can we be growing stuff that will last, or doesn't all have to be eaten right away?
"How can we use them? Whether it's freezing, whether it's drying them, whether it's making them into jams, jellies and salsas? If we just looked at squashes or vegetables or different things, what could then be sold from that?"
Hydroponic growing isn't completely foreign to the community's business sector. Several members have already tried their hand at hydroponics, including Moose Factory's Cree Village Ecolodge. The community has also plowed ahead with other sustainability endeavours such as its aquaculture project, and operating a farmers market.
But still, access to supplies and materials can be a challenge for the community, and that's something Sutherland said needs to be considered before going all in on the grow pods.
"You'd have to buy the different [hydroponic] filters, and how accessible are those going to be? How expensive?" Sutherland said. "Are those things going to be an investment for a household? Or is it something that should go through on a community scale, or should one of the First Nations take it on?"​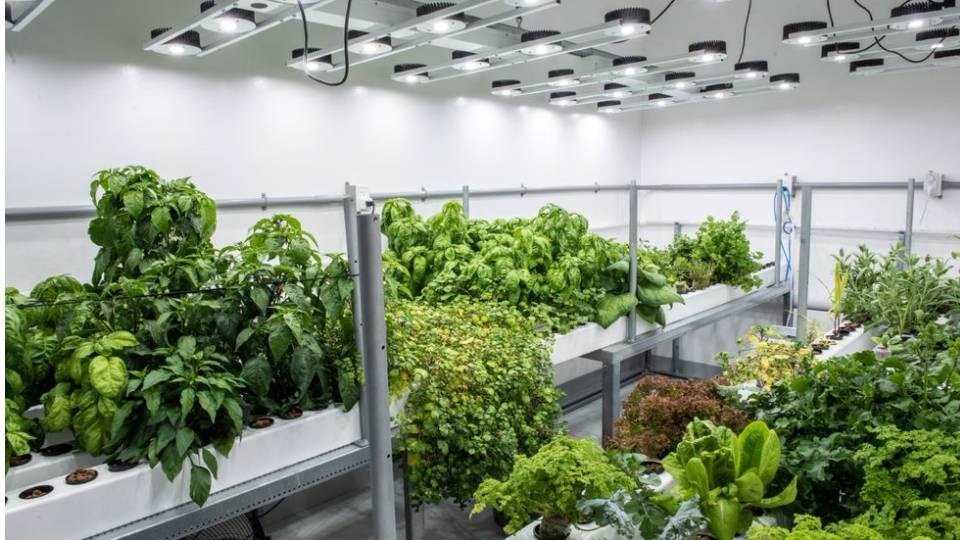 ​Once the program officially wraps up, Russell said the school plans on continuing to use the pod for research purposes, as well as expanding the produce selection for their culinary program and to stock the campus restaurant.
At the end of it, Russell estimates that the pod will have diverted 1,841.22 kilograms of carbon emissions that would normally be associated with production and procurement.
Other communities have already approached Russell, including a few First Nations, industrial partners and other schools.
And although the details haven't been made public yet, Russell said they are involved in a "long-term project" relying on renewable energies they hope to expand nationally.
"We are also in preliminary discussions with a community who may be interested in implementing a pod within their community," Russell said.