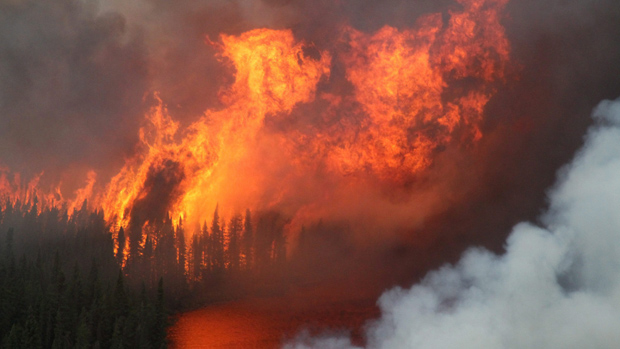 NEWS RELEASE
ONTARIO MINISTRY OF
NATURAL RESOURCES AND FORESTRY
*************************
Northeast Region
New Fires
One new fire was confirmed on July 26.
Timmins 12 is under control at 0.4 hectares (ha) and is located between Second Lake and Third Lake.
By the time of this report, no new fires were confirmed.
Fire Hazard
The fire hazard ranges from low to high across the region.
The south is at a low hazard, central portions of the region are at a moderate hazard, while the far north maintains a high hazard.
Recent precipitation has lessened the hazard.
Regional Synopsis
There are eight fires currently active.
To date this season, 130 fires have been confirmed, burning a total of 4,082.6 ha of land.
Out of Province Deployment
To date, there are 571 personnel from the Ontario Ministry of Natural Resources and Forestry on assignment in the Northwest Territories (125), Alberta (116), and British Columbia (330) to assist in their forest fire management efforts.
These personnel are from Aviation, Forest Fire and Emergency Services bases across the province and are FireRanger crews, Incident Management Team (IMT) members as well as specialists in areas such as fire behaviour analysis, values protection crews, liaison and helicopter coordination.
In addition to the personnel on fire assignment, Ontario is providing equipment including 400 power pumps, two thousand lengths of hose and two values protection units to British Columbia.
Crews are working long hours and will be returning home after fourteen to nineteen days on deployment.
There is another demobilization scheduled for later today.
At this time, we hope to seek cooperation from the public in the Northeast Region to prevent human-caused fires.
The resources in Ontario are adequate for the fire situation but if even one human-caused fire can be prevented then there will be less response required from available resources.
*************************