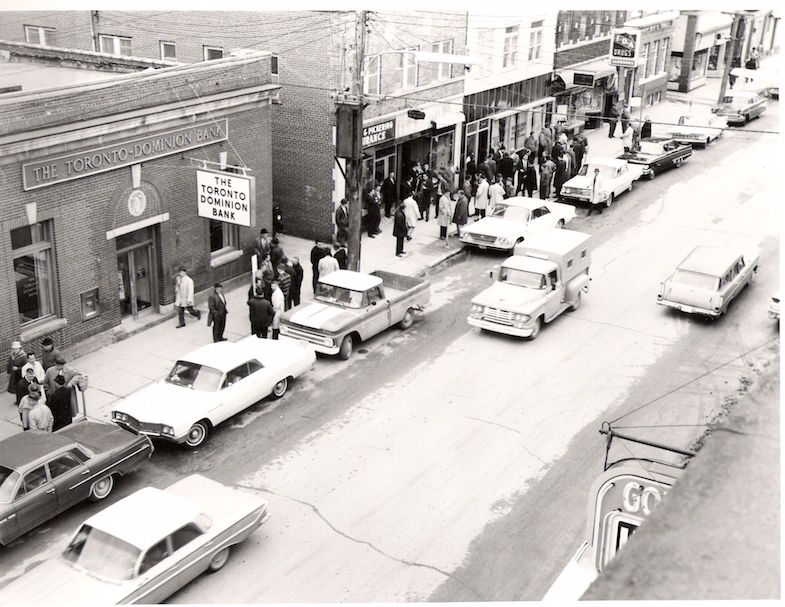 Ah, springtime. This is what it looked like in 1964.
Courtesy the Timmins Museum:
*************************
Spring in Timmins, 1964; Pine Street near Algonquin Blvd. – The TD Bank is now the site of an abandoned bar.
People were gathering at the stock exchange to hear news about a zinc strike near Timmins – Texasgulf comes to town.